Software Downloads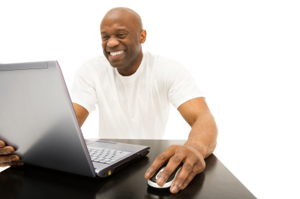 The Internet has changed the world of software development forever. Today, there is a whole new market for small and large software developers. Thanks to this development, there are literally thousands of useful shareware and freeware programs currently available on the Web.
Shareware is software you can download and use for free on a temporary basis. If you like it, you can pay a small fee to continue using it. Freeware is software distributed without license fees that anyone can use for free.
We've compiled a list of some of the most popular, as well as some of the most useful, shareware and freeware we've come across. We've included everything from Web browsers and e-mail programs to graphic and multimedia applications. We've also thrown in system utilities and print drivers that will help ensure efficient completion of your next project with us.
Download Adobe PDF JobReady from our website...easy as 1-2-3...create your document in any program...Select "print" to proof the file...Send to us seamlessly. No more forgotten fonts or graphics. It's free!