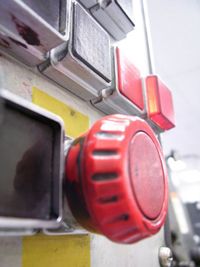 We utilize the most current technology in our industry. Our state-of-the-art equipment allows us to provide our clients with high-quality products faster and less-expensively than our competition.
Our offset printers offer high resolution printing (up to 2400 dpi) with line screen values as high as 150 lpi. Our black & white copying equipment has a combined total capacity of 57,000 copies a day and our digital color copiers have a total of 25,000 copies per day.
We realize that most people could care less about what models of equipment we use, so long as they receive what they ordered. Still, we can't help being proud of our toys. Once you see how great they make you look, we hope you'll be proud of them, too.