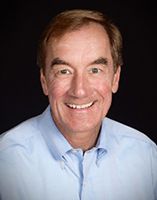 All Ways Graphics
---
All Ways Graphics is a full service communication graphics business.
We work hard to exceed our clients' expectations by providing the highest quality product in a cost efficient and timely manner. We are built for speed and complete orders faster than our competition can, or chooses to equal. We are a marketing services firm that grew out of a printing services company.
We help our clients start a dialog with their customers rather than just publishing at their customers. We specialize in providing marketing consulting to local businesses and integrating that marketing across variable data direct mail, personalized micro-websites (PURL's) and email marketing.
Full service printing and copying, mailing services, graphic design, archival management and promotional products are among the many ways that All Ways Graphics helps you communicate by design. Always Ontime, Always Right. All Ways Graphics.
Mergers & Acquisitions Opportunity: Download/Print Further Information